A maintenance-free dosing process thanks to the IVS Nozzle Cleaner
During the compound feed manufacturing process, liquids are dosed via nozzles. A common problem is one, or several nozzles, becoming blocked, which in many cases slows down the liquid dosing process. As a result, the entire production process often has to be halted to clean the nozzles. IVS Dosing Technology has developed the IVS Nozzle Cleaner to prevent this type of downtime.
This innovative product avoids delays and production downtime caused by blocked nozzles. A small needle is inserted into each nozzle after use to prevent blockages. A simple but highly effective solution. The IVS Nozzle Cleaner has a shut-off valve to ensure that leaks are something of the past.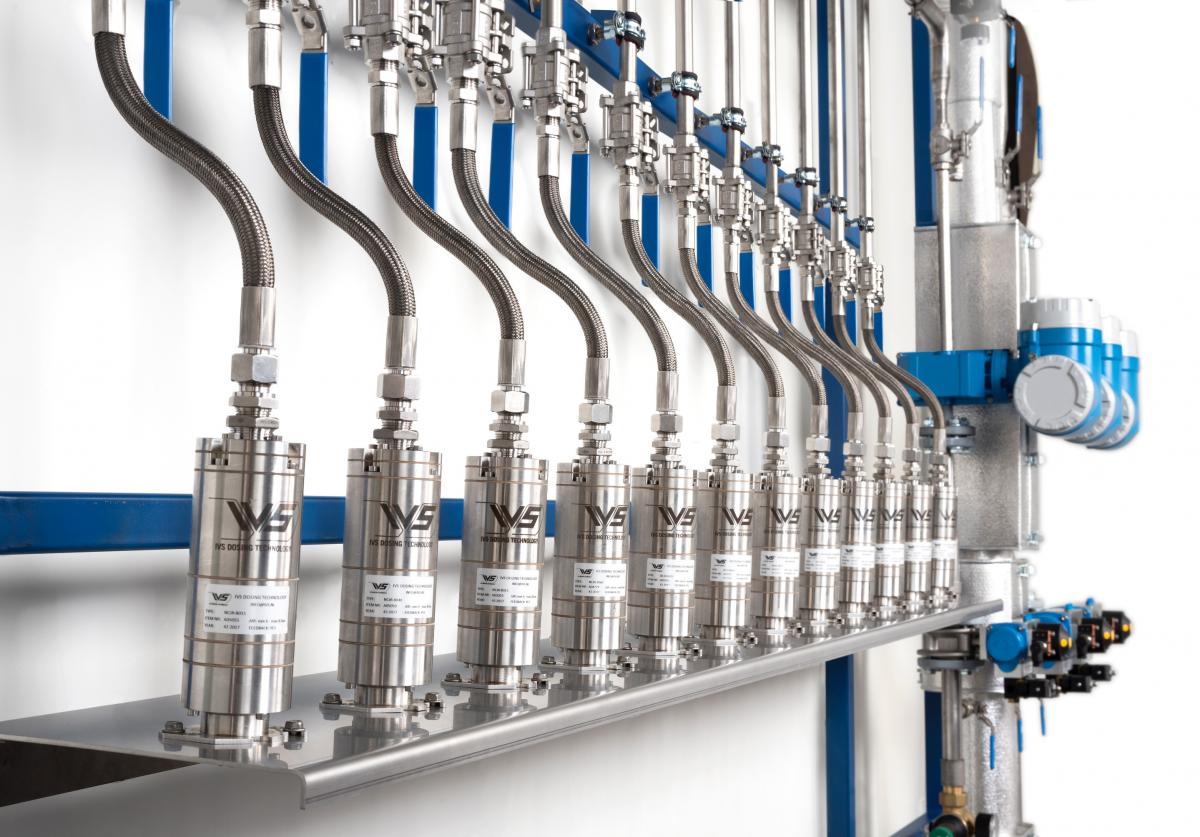 What are the benefits of the IVS Nozzle Cleaner?
Maintenance-free dosing process
Higher dosing accuracy during the entire dosing time
Reliable
Low operating cost
Design is suitable for all liquids
Position reporting possible
IVS Nozzle Cleaner also acts a s a shut-off valve
No more leaks
Would you like to learn more about the IVS Nozzle Cleaner? Please contact us for an appointment.