For safe, efficient unloading
Adding fluids is an indispensable part of manufacturing compound feed and pet food. The number of different fluids used is also increasing, as is the number of intake points.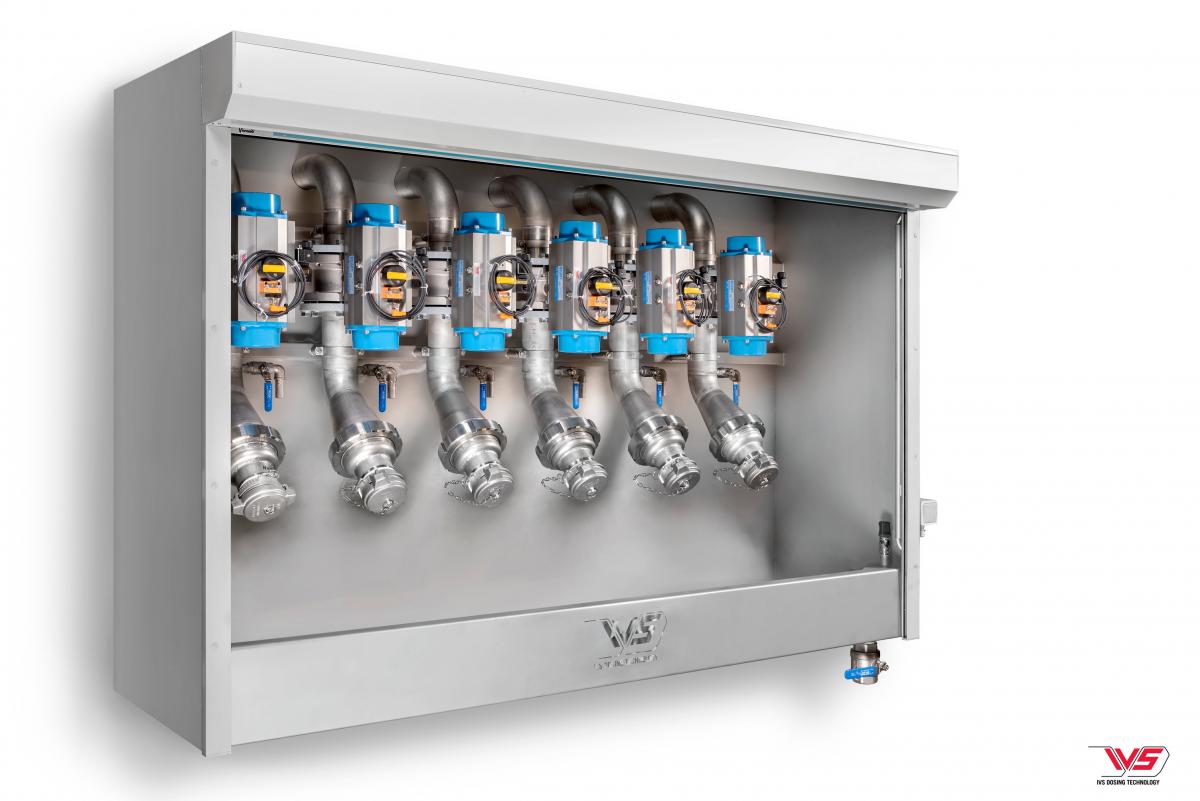 How does it work?
These intake points are increasingly positioned centrally in factories, so that tankers can unload their fluids at a central location. The IVS Fluid Intake Station is ideal for this purpose. The intake station comprises a stainless-steel cabinet with electric locks and a roller screen, and is fitted with a drip tray with leak detection alarm and drain valve. A radar detects whether the filling hose is correctly connected to the right intake point. This smart IVS solution makes unloading more accurate, safe and efficient.
What are the characteristics and advantages?
Liquid intake station available in groups of 2 units or more
Safe closure thanks to tanker coupling with sealing lid
IVS intake filter prevents blockages
Safe, accurate and efficient
Ball valve with built-in rotating cylinder and position indicator
If you'd like to find out more about what we can do to help your organisation, please contact us to make an appointment.