Discover the convenience of IVS Service and Maintenance contract
Every year, P. Bos Veevoeders produces approximately 150,000 tonnes of feed that is delivered to customers every day from central Netherlands. A reliable and efficient production process is therefore important. That is why P. Bos Veevoeders has opted for the service of IVS Dosing Technology. The relationship between P. Bos Veevoeders and IVS started many years ago. Over the years, both companies have grown and invested heavily in technological progress. The advantage of this long-standing relationship is that we know the factory well and that we came up with opportunities to improve the maintenance cycle of the dosing process. The step towards Service & Maintenance was therefore a logical consequence and to great satisfaction of Evert de Vries, production leader at P. Bos Veevoeders in Ederveen:
"For many years, P. Bos has been cooperating with IVS to full satisfaction. IVS Dosing Technology and its employees have a great deal of knowledge in the production process of compound feeds. What is also experienced as very positive by us is the fact that there is always an adequate response in the field of service!"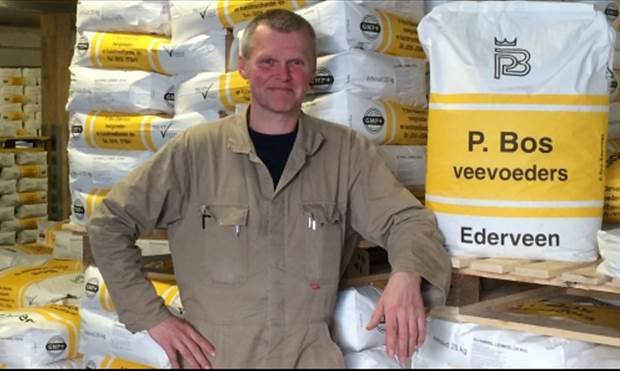 How does it work?
IVS Service and Maintenance explained in 3 steps:
Step 1. Performing a zero point measurement: This is an inventory of the current situation. Together with the customer, we decide which dosing processes in the factory are vital and cannot be disturbed.
Step 2. Inspection of all dosing processes at the factory. IVS annually conducts one or more inspection rounds throughout the factory, in which the Critical Process Indicators (KPIs) receive extensive attention.
Step 3. Analysis and reporting: after each inspection round the customer receives a report with advice for preventive maintenance.
We are available 24/7 for our customers with a Service & Maintenance contract.
The number of customers opting for the IVS Service & Maintenance contract is growing. We are gathering more and more data and knowledge with which we can offer you better service now and in the near future. Are you interested in the IVS Service & Maintenance contract? Call us today! We are more than happy to explain all the possibilities in a personal meeting.
News archive