Hollow core slabs week 2
On Wednesday 13 and Thursday 14 January, the hollow core slabs were laid for the first floor of the office areas, the Insulation Department and the Service & Maintenance Department. 
Crane company de Gaffert has done a perfect job together with the workers of construction company Van de Ven.
And this while the weather conditions were rather bad! 
Let's hope the (construction) weather will be good in the weeks to come.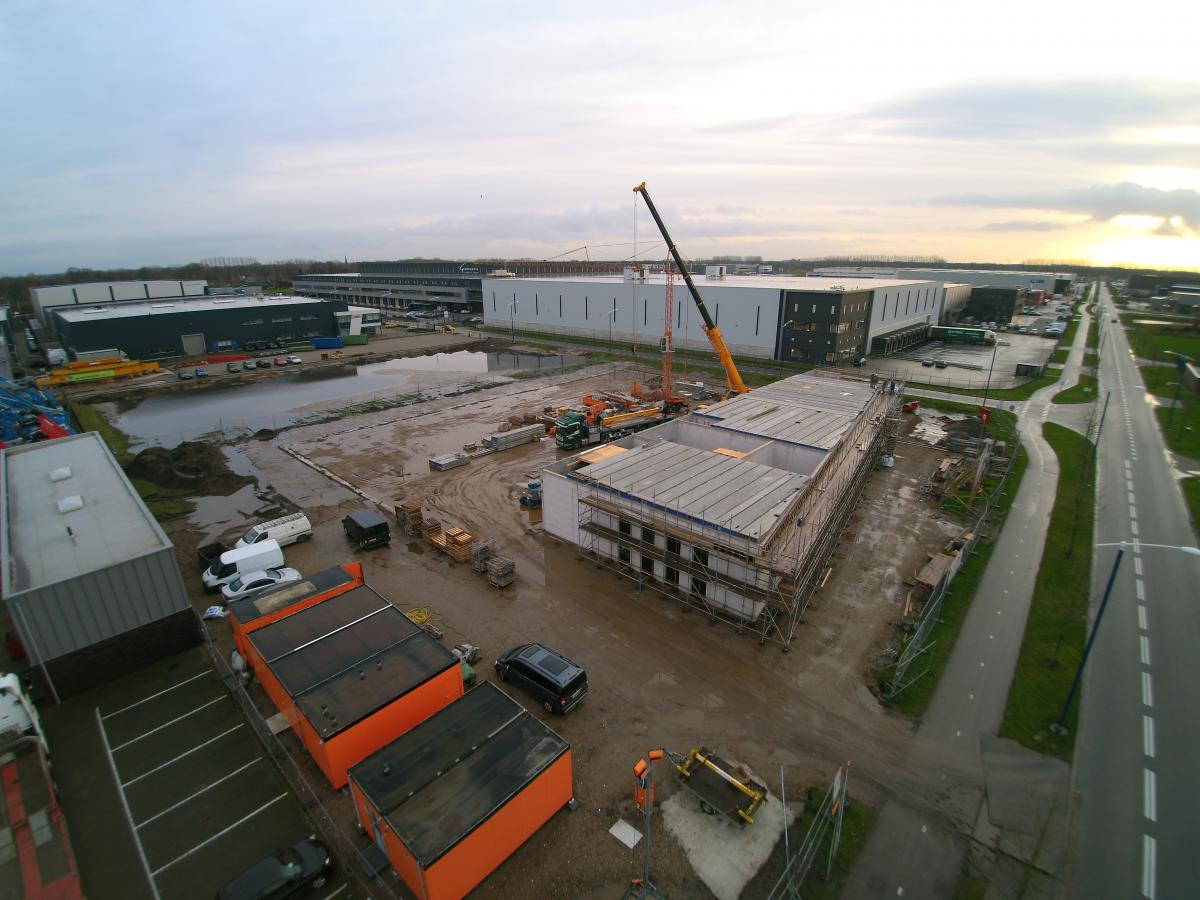 News archive