IVS Nozzle Cleaners in operation at Voeders Ostyn
Early 2018, IVS was awarded the contract from Voeders Ostyn from Roeselare (Belgium) for the delivery and assembly of various liquid dosing installations. The final commissioning was realized at the end of June 2018. The digital animation shows how our engineers engineer this project in 3D, using the Solidworks drawing package.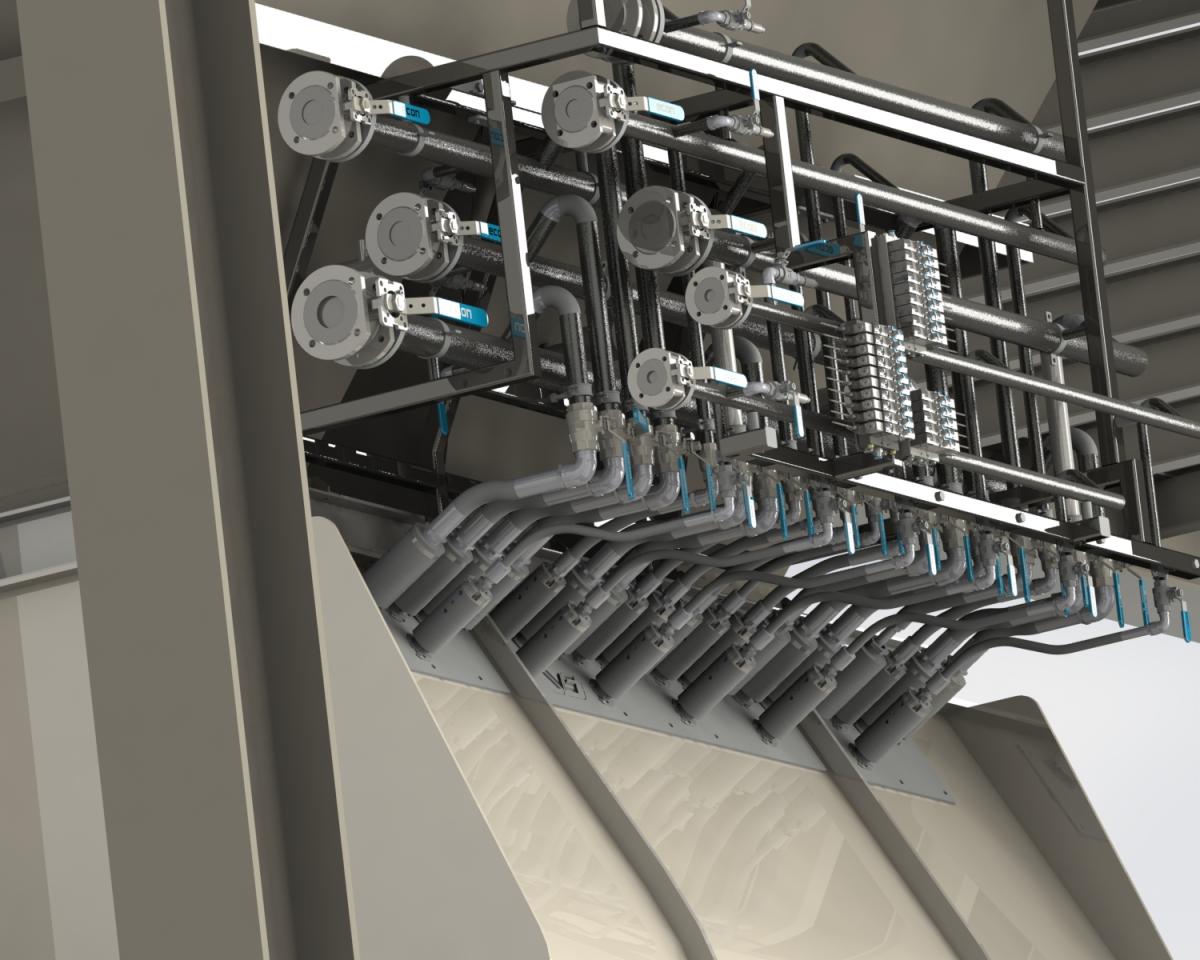 The advantage of this procedure is that everything is perfectly prepared as a prefab package. As a result, the final building and conversion time is considerably shortened. A pumping room on location of 6 x 6 meters was built by specialized staff of our insulation department, built up from sandwich panels. Placement of the new pump dosing sets, suitable for nine different liquids, was realized by IVS installation technicians. Virtually all liquids are now dosed on the new main mixer that was supplied by Ottevanger Milling Engineers. The IVS Nozzle Cleaners are mounted on this mixer. These ensure that liquid leakage is a thing of the past.
These innovative IVS Nozzle Cleaners also contribute to a perfect spraying pattern that guarantees product quality. The work and eventual conversion were carried out to the full satisfaction of all parties involved.
News archive