Micro-component dosing installation for ABZ in Leusden
ABZ Diervoeding has equipped a factory in Leusden for the production of trial feeds. IVS developed a micro-component dosing installation for this facility. The dosing installation is constructed in such a way that the various products used can be easily changed using interchangeable dosing tanks.  
The dosing sets are connected to a stainless steel manifold. A static mixer, which IVS fabricates in-house, is mounted at the end of this manifold. This mixer blends the various liquids into a homogenous liquid. Dosing in the coater takes place using two dosing points. The dosing points are equipped with nozzles to ensure an adequate fluid distribution in the coater. In order to limit residues dripping into the coater, the dosing connections are fitted with pneumatically-operated valves, and a set of airflow nozzles is mounted on the piping system. After each dose, air is blown from the static mixer through the pipes. A tailor-made transport trolley is supplied for the interchangeable stainless steel tanks containing the fluids.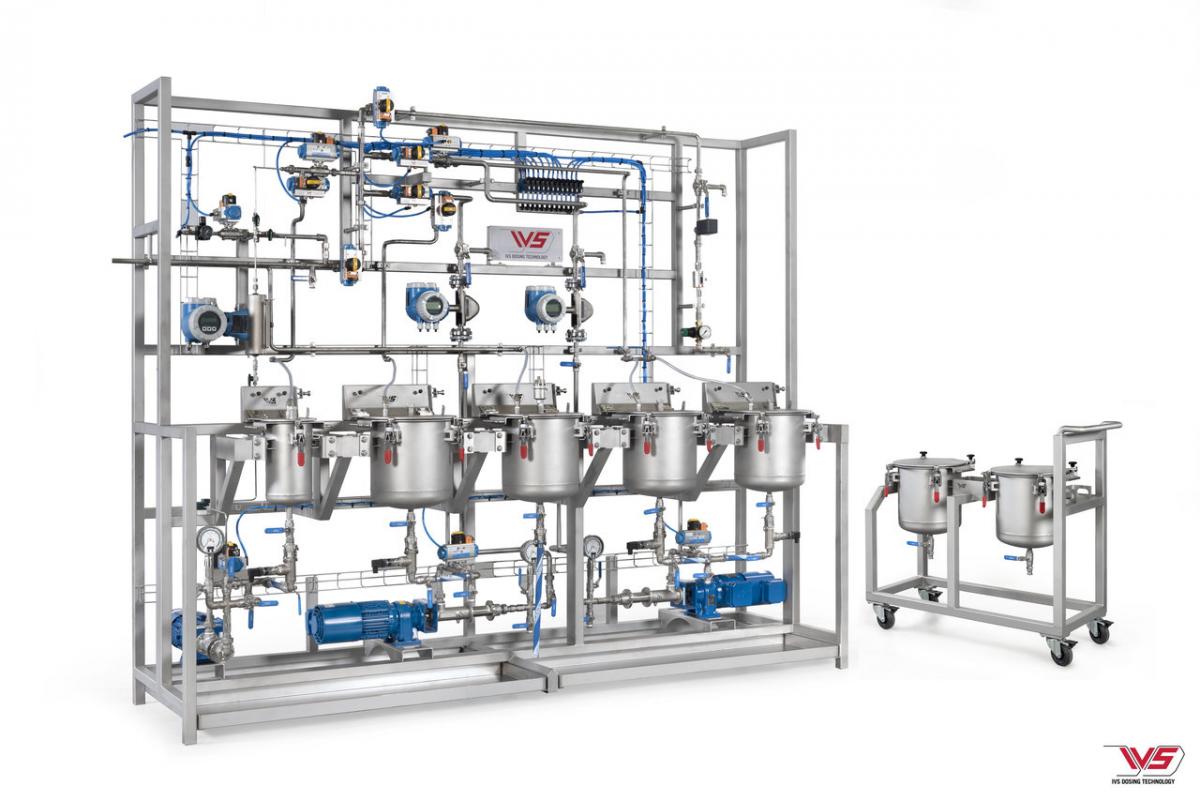 News archive