Week 11 / 12
In week 11 a start was made on the fitting of the three roller doors for the production hall. Also in this week the production hall was fitted with insulation sheets, to which at a later date the bottom reinforcement, underfloor heating and top reinforcement will be attached.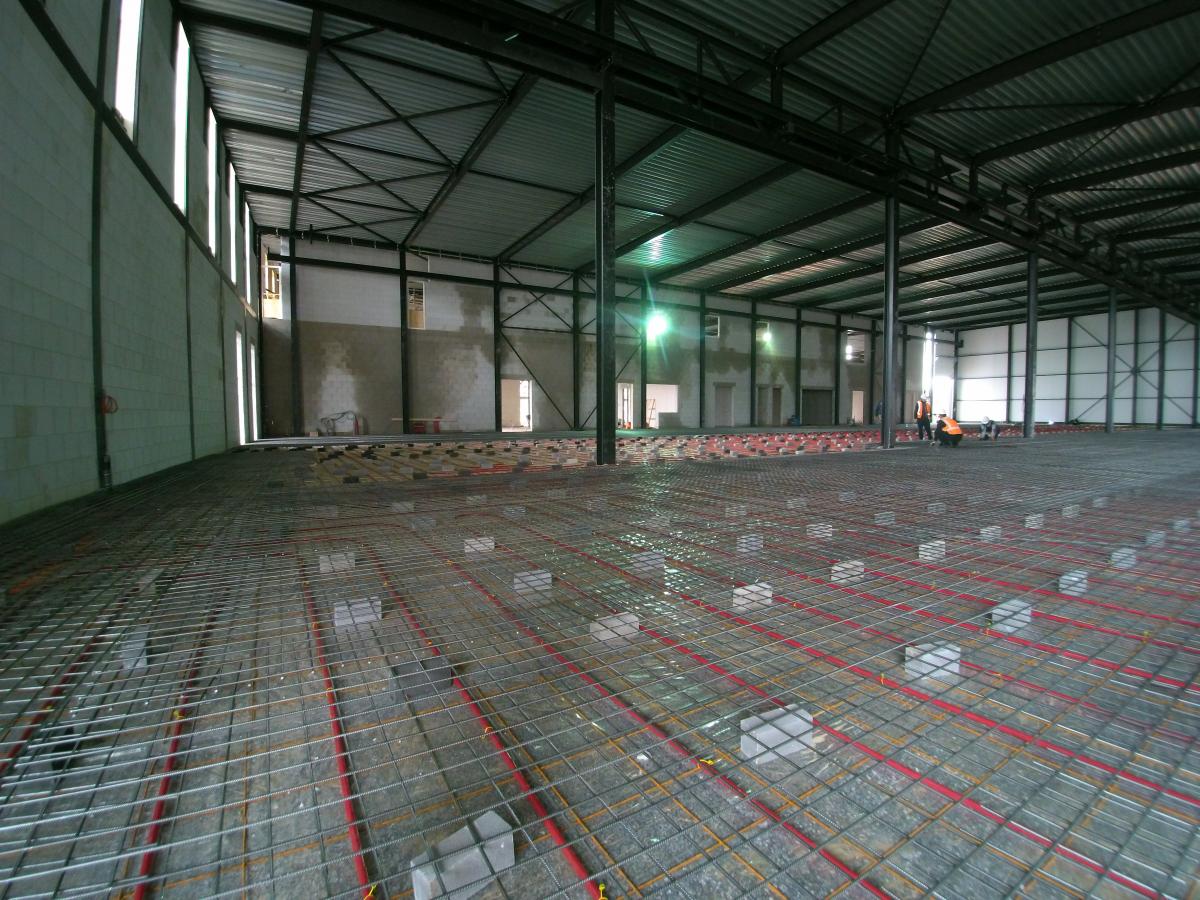 Underfloor heating was fitted in the insulation department.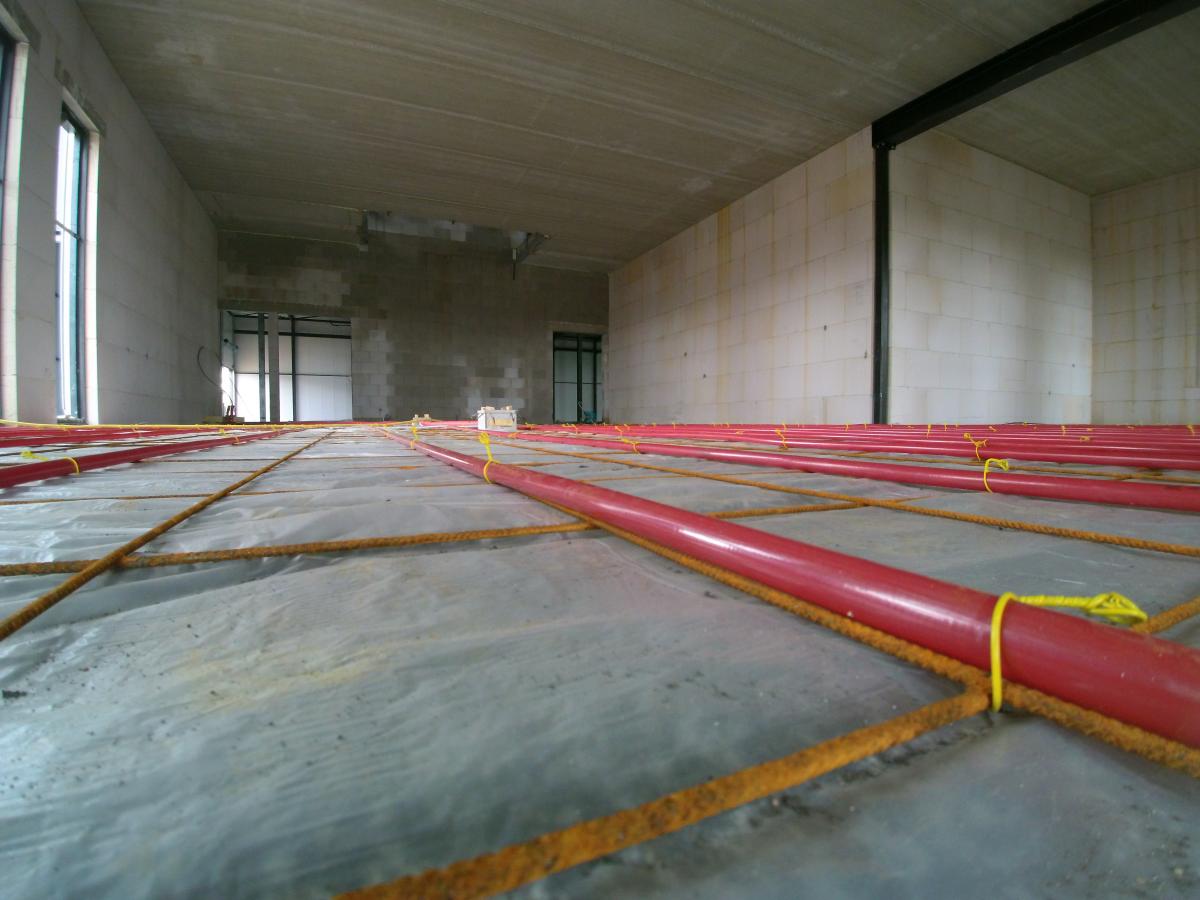 Underfloor heating was also fitted in the reception area on the office side.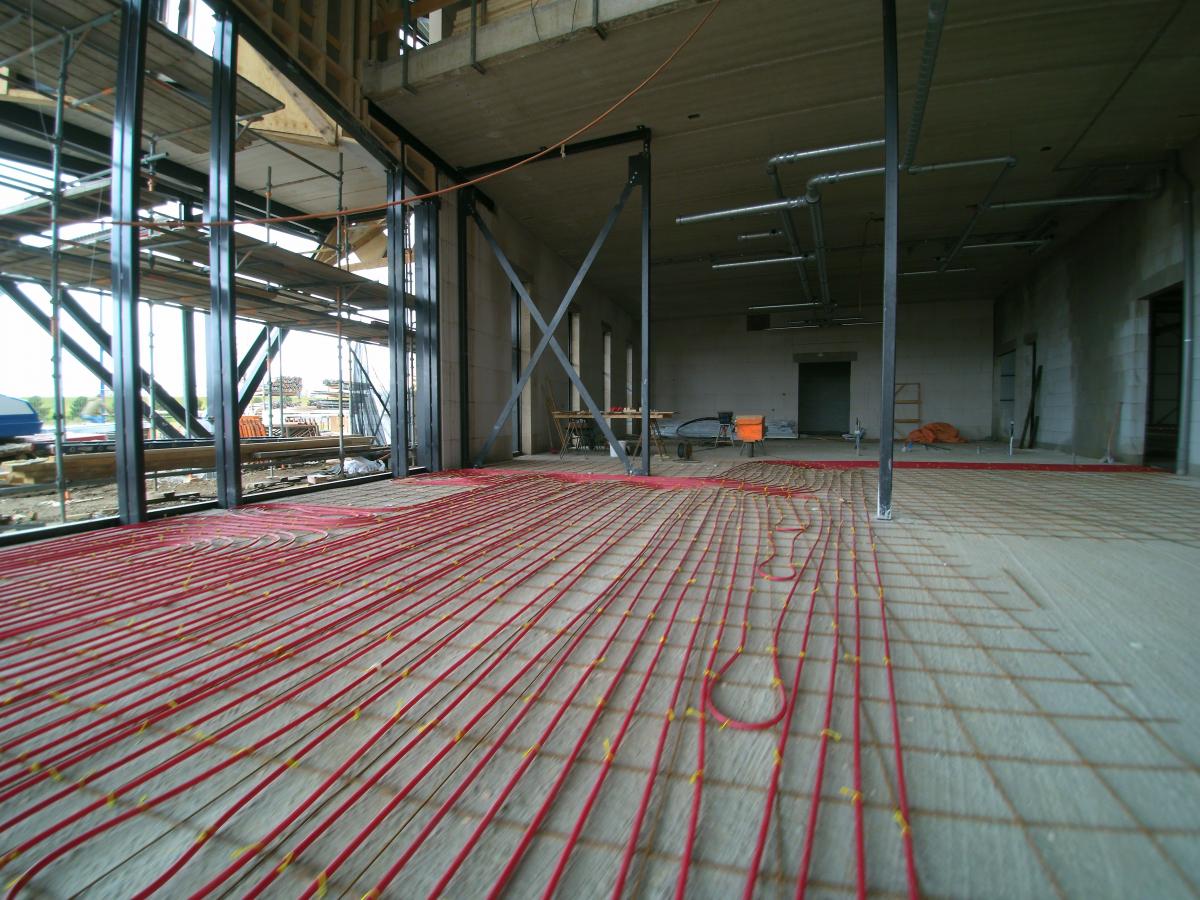 A total of almost nine kilometres of underfloor heating were installed by Willems Prinssen of Uden.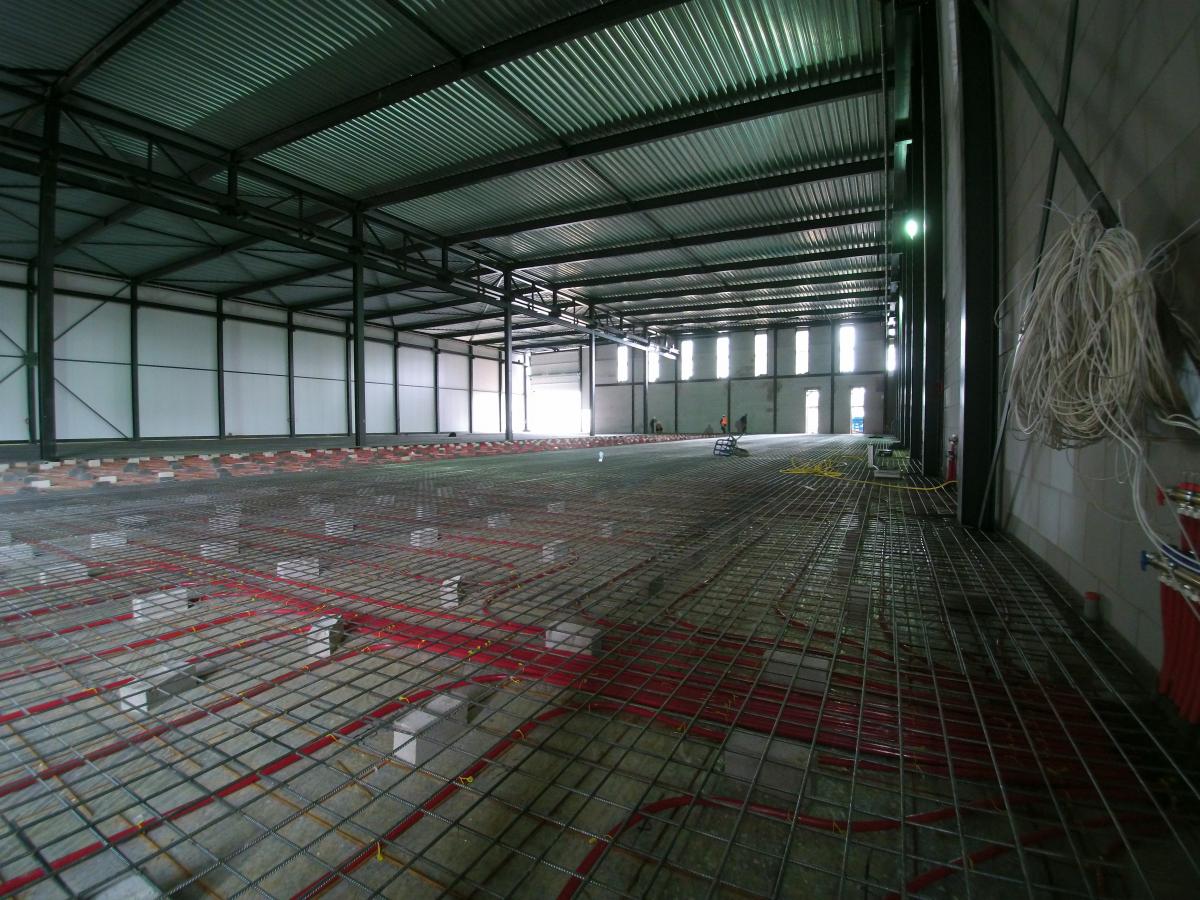 At the beginning of week 12 the nets were laid (top reinforcement) then on Thursday the floors could be poured by Van Berlo.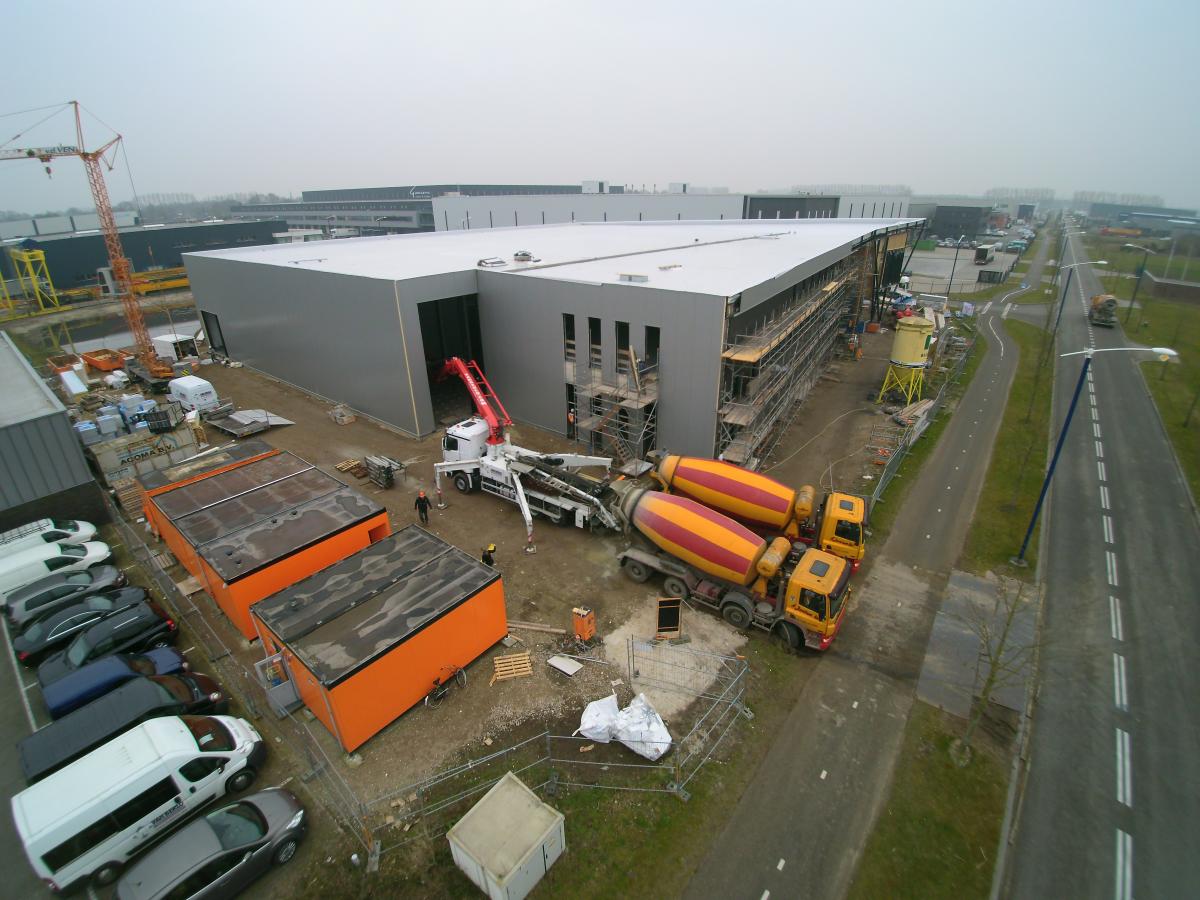 In een goede halve dag werd de 400 kubieke meter beton gestort.400 cubic metres of concrete were poured in half a day.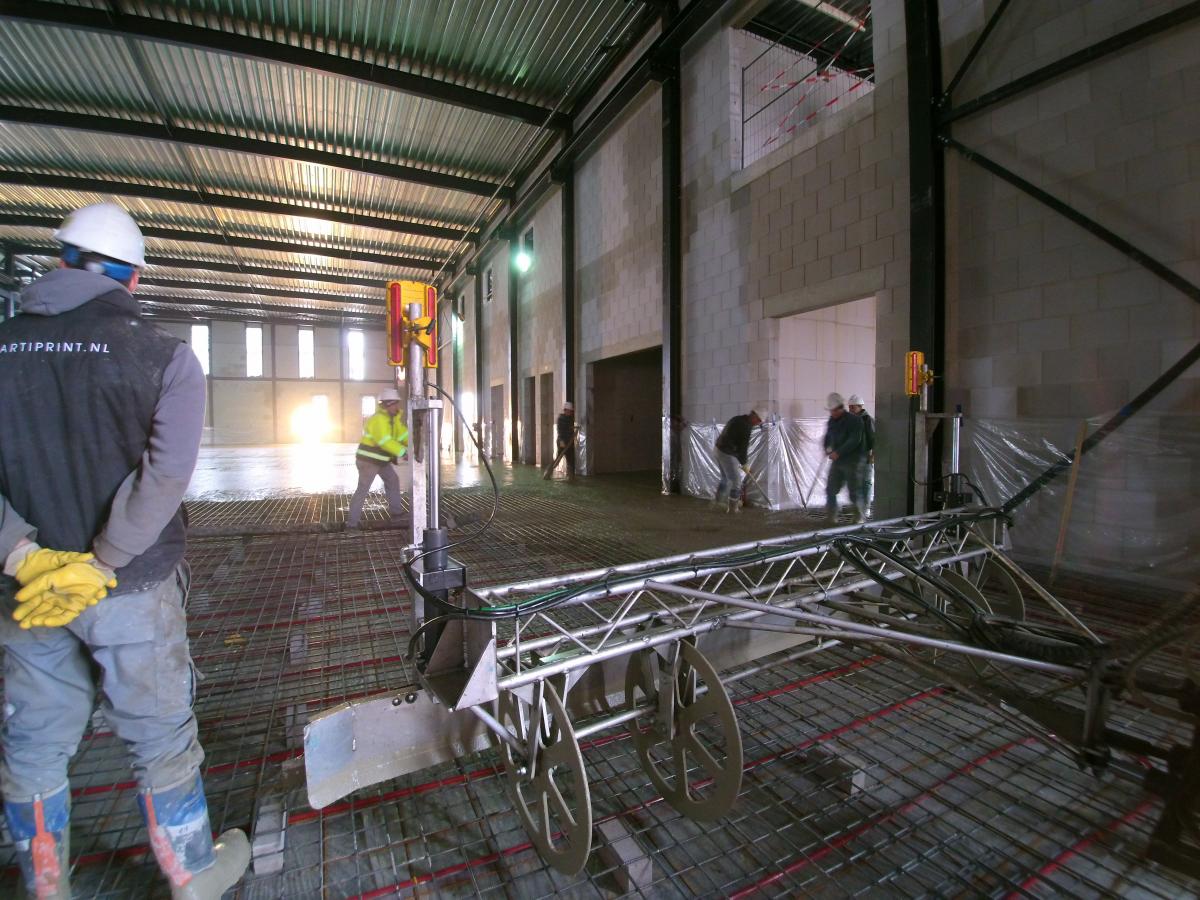 There was even a tour by our neighbour Van Berlo, who showed its employees close up how the concrete is poured in practice.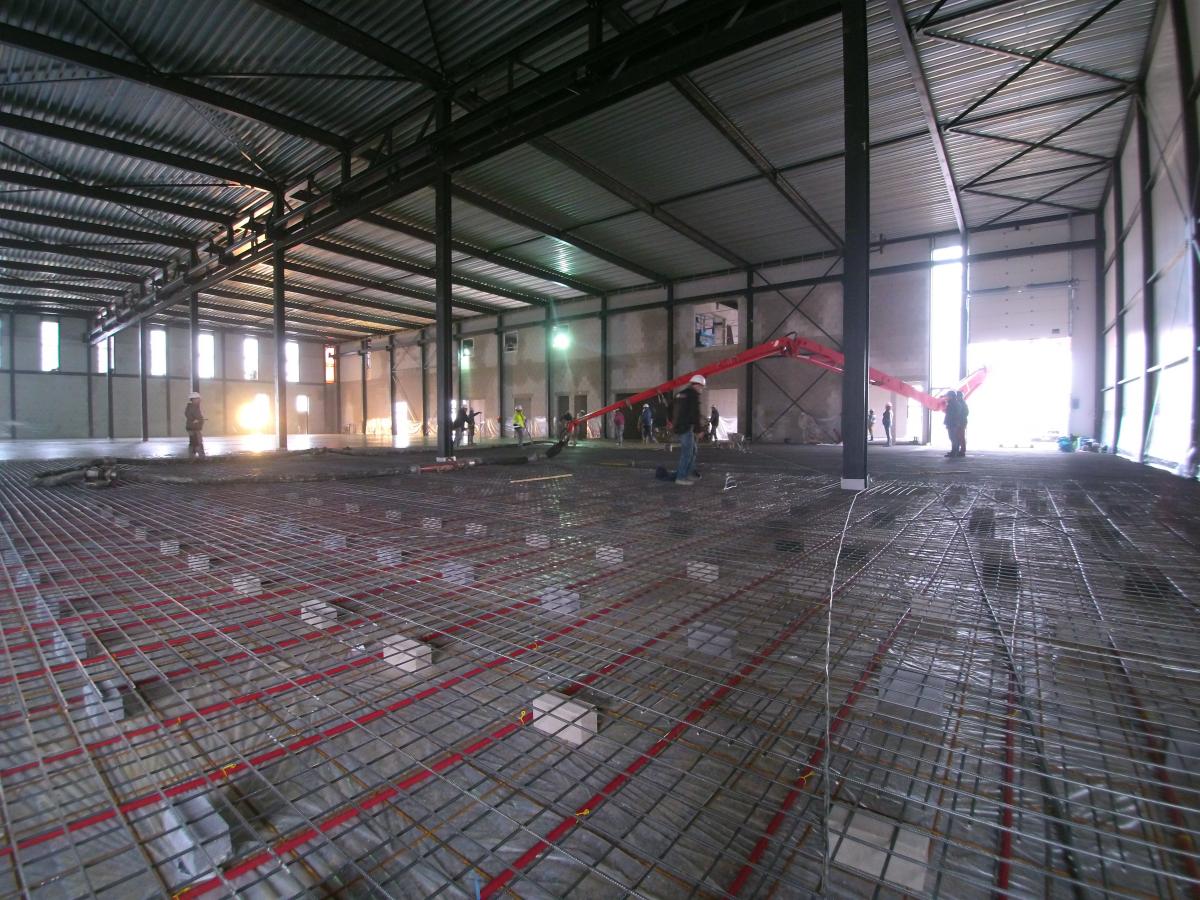 The floors can now set until after Easter.
News archive