Week 5 pouring concrete on 1st floor/ power floating and brickwork for facade
Very early in the morning of Monday 1 February, "Van Berlo" poured concrete for the 1st floor.
Then we were hoping that it would stay dry because this will remain a finished floor.
From late in the afternoon till midnight the floor was subsequently power floated.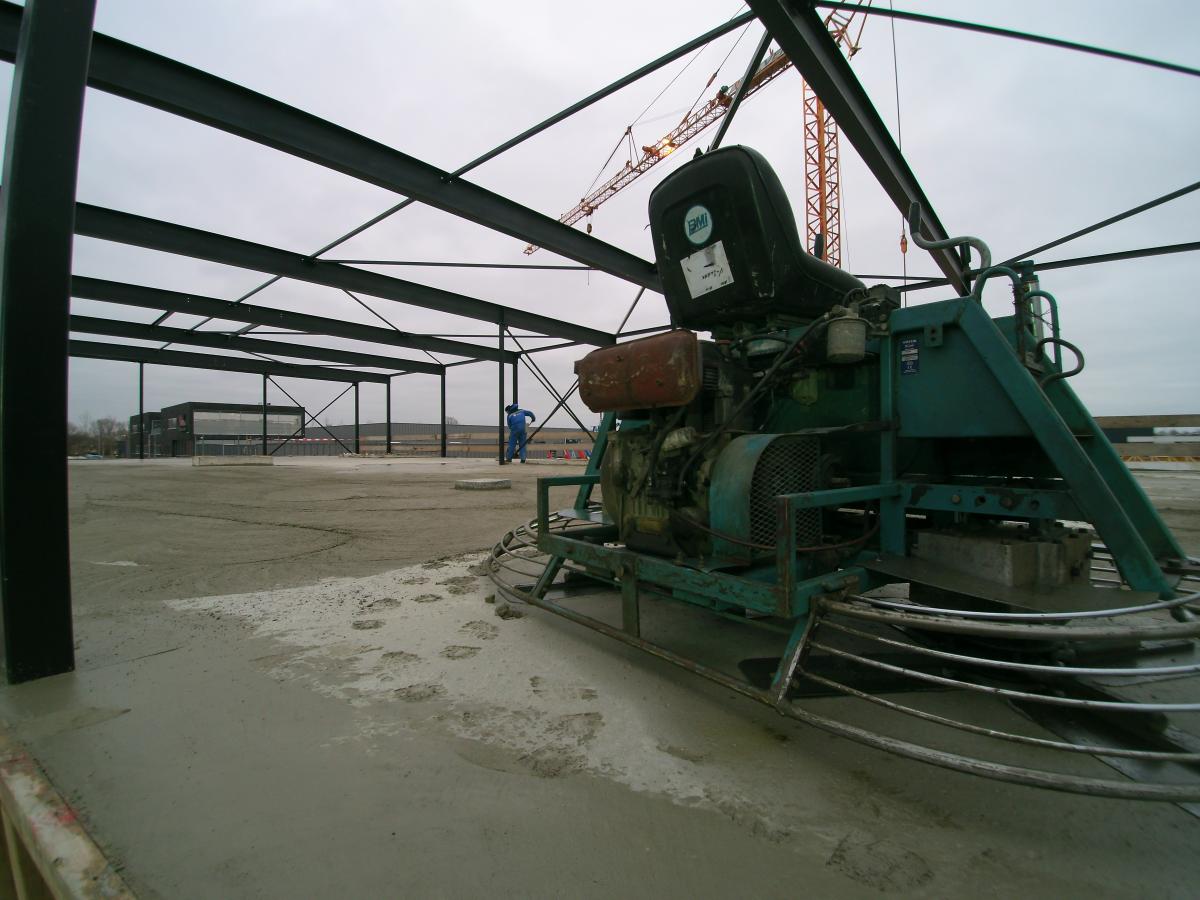 The brickwork of the facade is also progressing steady and is looking good.
On Friday, the construction site was visited by 4th-year students of the Fioretti College in Veghel.
Subject teacher Pedro Nistelrooij and his students were presented with a good story by Mike Verweij, supervisor on this construction site.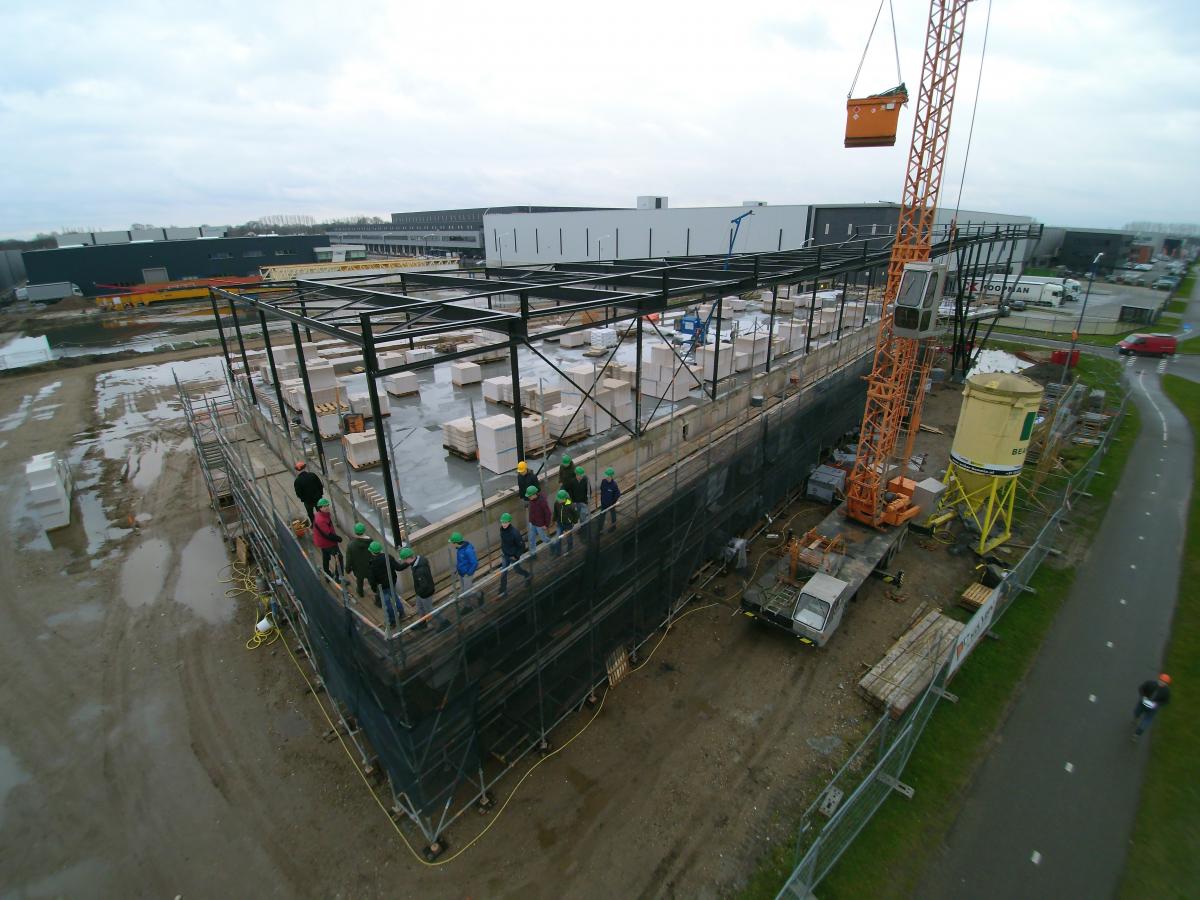 Frank Dielissen, managing director of IVS Dosing Technology, was also briefly present on the construction site and was able to answer a few short questions. 
Next week, work on the steel construction of the hall will commence.
News archive